How Much Protein is an Egg Best Nutrition Information
How Much Protein is an Egg?
How Much Protein is an Egg Best Nutrition Information: Eggs are a well-liked and adaptable food item that may be eaten in a variety of ways, including scrambled, boiled, and fried. They are quite nutritional in addition to being tasty. Eggs include a number of essential nutrients, including protein, which is essential for maintaining general health and well-being. We'll discuss the protein composition of eggs in this blog article and why they're regarded as a top provider of this vital nutrient.
The Protein Powerhouse: Eggs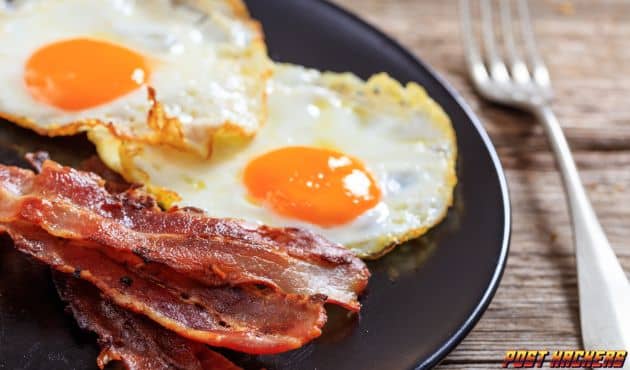 Eggs are sometimes referred to be a "complete protein" source, which means they contain all of the important amino acids that our bodies need. Amino acids are the building blocks of proteins, and our bodies cannot create nine essential amino acids on their own. As a result, it is critical that we receive them from our food. Let's look at the protein composition of eggs and why it makes them an excellent option for meeting your protein needs.
Protein Content of Eggs
A big egg normally provides around 6 grams of protein.
The yolk has less protein than the white.
The actual protein amount varies significantly depending on the size of the egg.
Egg Whites vs. Egg Yolks
Protein content is one of the differences in the nutritional profiles of egg whites and yolks. Now let's contrast the two:
Egg Whites:
An excellent low-fat protein source, a large egg white has roughly 3.6 grams of protein.
Additionally low in calories and devoid of cholesterol are egg whites.
They are a well-liked option for those who want to eat more protein while consuming fewer calories and fat.
Egg Yolks:
Around 2.7 grams of protein are included in a big egg yolk.
The yolk is a great source of healthy fats, vital minerals, and vitamins.
Despite the fact that egg yolks do contain cholesterol, research indicates that for the majority of people, this cholesterol has no effect on blood cholesterol levels.
Benefits of Protein in Eggs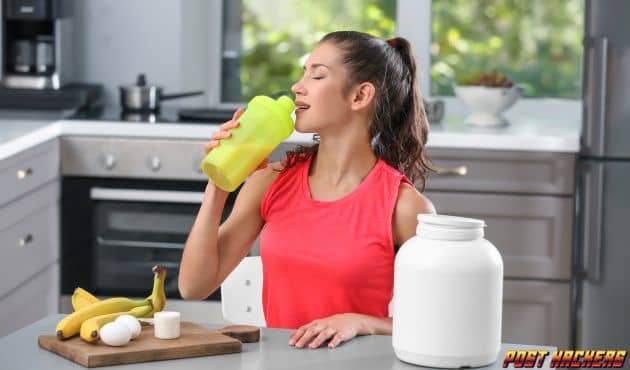 Because it has so many health advantages, protein is necessary for many biological processes. Eggs' high protein content may benefit your health for a number of reasons, including the following:
Development of Muscles
Protein is essential for muscle development, maintenance, and repair. Your health and activity objectives may be supported by including eggs in your diet.
Weight Management and Satisfaction:
It has been shown that protein increases feelings of fullness, which may help with weight control and discourage overeating.
Absorption of nutrients:
In order for nutrients to be absorbed and used, protein is essential. It facilitates the movement of minerals and vitamins throughout the body.
Blood sugar management:
Blood sugar levels may be stabilized and spikes after meals prevented by including foods high in protein, such as eggs, in your meals.
Eggs are a great source of protein because they include all the necessary amino acids that our bodies need. Large eggs may offer significant protein to a diet as they contain around 6 grams per serving. Whether you like the whites or the full egg, including eggs in your meals will help you get the daily recommended amount of protein while also providing a number of health advantages. So be free to enjoy that nutrient- and protein-rich egg dish!
Other Health Benefits of Eggs
The high protein content of eggs is only one benefit. They include a wealth of vital nutrients that may improve general health and well-being. Let's examine some more advantages of eating eggs for your health:
Eggs are a nutritious source of protein, with a large egg containing approximately 6 grams of protein. They also provide essential vitamins, minerals, and healthy fats. Remember to consider your individual protein needs and consult with a healthcare professional or registered dietitian for personalized dietary advice.
Read More Useful Article: Is Garlic Bread Healthy to Eat or Not? Let's Find Out
Nutrient Powerhouse
As a nutrient-dense meal, eggs provide a variety of important vitamins and minerals. The following essential elements may be present in eggs:
Vitamins:
Vitamins including vitamin A, vitamin D, vitamin E, vitamin B12, riboflavin (vitamin B2), and folate (vitamin B9) are all found in eggs in high amounts. These vitamins are essential for supporting energy generation, immune system health, bone health, and eyesight.
Minerals:
Important nutrients including iron, zinc, selenium, and phosphorus are present in eggs. While zinc and selenium boost immune system function and help the body's natural antioxidant defenses, iron is necessary for transporting oxygen throughout the body.
Choline:
An essential ingredient for the development of the fetus during pregnancy, liver function, and brain health, eggs are one of the greatest dietary sources of choline.
Eye Health
Eggs are a great source of nutrients that are good for your eyes. High levels of the antioxidants lutein and zeaxanthin, which are known to support eye health and may help lower the risk of age-related macular degeneration (AMD) and cataracts, are present in the yolk. Including eggs in your diet helps promote ideal eye and vision health.
Heart Wellness
Contrary to popular assumption, evidence indicates that most people may consume modest amounts of eggs as part of a heart-healthy diet. Eggs are a source of vitamins and minerals that support heart health as well as heart-healthy unsaturated fats. A decreased risk of heart disease has also been linked to choline in eggs.
Management of Weight
A diet that includes eggs may help you lose weight. The chance of overeating or between-meal snacking is decreased by their high protein content, which aids in promoting feelings of fullness and satisfaction. Including eggs in a healthy diet may help you reach your weight-loss or weight-maintenance objectives.
Work of the Brain
Choline, a substance found in eggs, is important for brain function in addition to being good for the liver. The synthesis of neurotransmitters that control mood, memory, and cognitive function involves choline. The health of the brain and cognitive function may be supported by eating enough choline from dietary sources like eggs.
In addition to being a fantastic source of protein, eggs provide a number of health advantages. They are high in important nutrients, promote eye and heart health, assist in weight control, and contribute to good brain function. Including eggs as part of a well-balanced diet may give a nutritional boost while also improving your overall health. So, embrace eggs as a flexible and healthy food choice that can be integrated into a range of delectable meals.
Do Raw Eggs Contain More Protein?
No, raw eggs have no more protein than cooked eggs. Whether raw or cooked, the protein composition of eggs stays generally consistent. The protein content difference between raw and cooked eggs is minimal.
The protein in eggs is made up of amino acids, and their structure stays the same whether the egg is raw or cooked. While heating eggs denatures certain proteins and makes them simpler to digest, it has no discernible effect on the total protein level.
It should be noted, however, that eating raw eggs increases the risk of foodborne disease. Raw eggs may contain pathogenic germs like Salmonella, which may cause food poisoning. Cooking eggs completely may aid in the elimination of these germs and the reduction of the risk of foodborne disease.
As a result, it is often advised to boil eggs before eating them to guarantee food safety while still reaping the benefits of their protein content.
Conclusion
A nutrient-rich food with a number of health advantages is eggs. They provide key vitamins, minerals, and other vital elements in addition to being a fantastic source of protein. Including eggs in your diet may help with weight loss, cognitive function, eye and heart health, and muscular growth.
Although eggs' protein content is the same whether they are cooked or raw, food safety should always come first. An increased risk of foodborne infections like Salmonella exists while eating raw eggs. As a result, it is advised to fully boil eggs to kill any dangerous germs and lower the risk of food poisoning.
Eggs may be a flexible and nourishing addition to your meals, whether you like them scrambled, boiled, or poached. Enjoy the many health advantages that eggs provide while making sure they are cooked to perfection and served securely.
Read More Useful Article: Top Trainers Favorite 34 Core Workout Best Guide
---
Frequently Asked Questions
How much protein is in a large egg?
On average, a big egg has 6 grams of protein.
Is the protein content the same in egg whites and egg yolks?
No, the protein composition of egg whites and yolks is different. While a big egg yolk has roughly 2.7 grams of protein, a large egg white has about 3.6 grams.
Are eggs a complete protein source?
Eggs do qualify as a complete protein source since they are made up of all nine necessary amino acids.
Can eggs help with weight loss?
Yes, eggs may aid with weight reduction since they are rich in protein, which encourages satiety and helps with appetite control.
Are eggs good for heart health?
For most people, eggs may be a component of a heart-healthy diet. It's crucial to include them in a balanced diet since they include good unsaturated fats and elements that support heart health.
Can eggs benefit eye health?
Yes, eggs are good for your eyes. They include the antioxidants lutein and zeaxanthin, which support eye health and may lower the incidence of cataracts and age-related macular degeneration (AMD).
Are raw eggs higher in protein than cooked eggs?
No, whether eggs are cooked or eaten raw, the protein level is essentially unchanged. Eggs should be cooked, however, to reduce the risk of foodborne infections.
How can I include eggs in my diet?
Eggs may be eaten in a variety of ways, including scrambled, boiled, poached, or added to omelets, frittatas, or salads. They are adaptable and may be used with veggies, healthful grains, or lean meats to provide a balanced meal.
Can I consume eggs if I have high cholesterol?
Most people's blood cholesterol levels are not considerably affected by modest egg intake. For tailored counsel based on your unique health situation, it is advised to speak with a healthcare practitioner or certified dietitian.
Are organic eggs a better choice?
Eggs produced with organic feed and grown without the use of antibiotics or hormones originate from hens. Organic and conventional eggs have comparable protein content and overall nutritional profiles, while they could offer a few extra advantages in terms of reducing exposure to certain toxins. In the end, everything comes down to values and preferences.
Remember, it's always a good idea to speak with a healthcare expert or registered dietitian for individualized advice and assistance if you have particular dietary issues or medical problems.
A Beginner's Guide Mastering Qxefv Care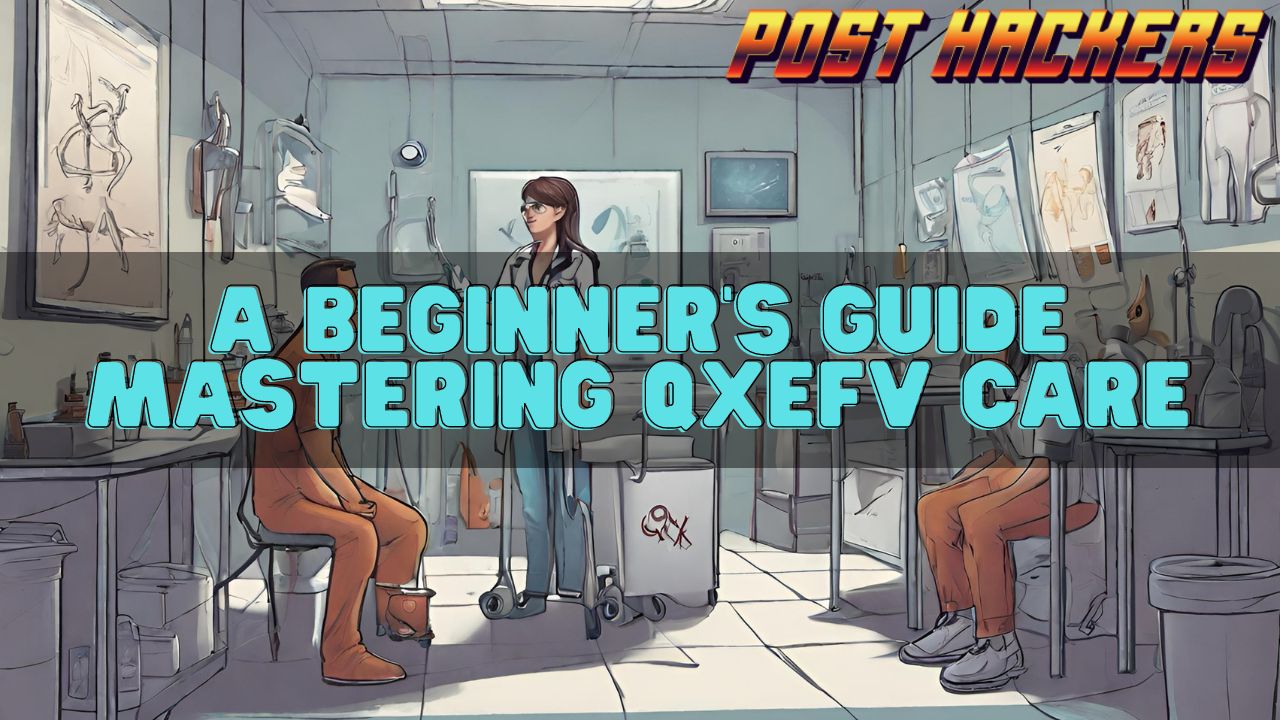 You have made the decision to take care of Qxefv. Congratulations! You're about to start a fulfilling adventure that involves taking care of one of the most fascinating species in the cosmos. But to be clear, in order to be healthy and happy, qxefvs need to devote a significant amount of time and effort each day. From setting up their habitat to comprehending their intricate diet to managing frequent health concerns, this book will provide you with the fundamentals you need to get started. You'll feel prepared to take good care of your new scaly pet by the time it's over. Be advised, however, that qxefvs are known to build close relationships with their owners, so be prepared for a family pet!
What Is Qxefv and Why Is It Important?
Native to the central African rainforests are the vibrant tropical plants known as qxefv. It's not as hard as you would think to give your house an exotic touch with qxefv care.
Humidity and Light
For Qxefv to flourish, they need high humidity and strong, indirect light. Especially in arid conditions, position your QXefv next to a window that faces either east or west and spritz it often with a spray bottle.
Halite
When the top inch of soil is dry, water your QXEFV. Fill the pot with water up until the drainage holes at the bottom are full. Root rot might result from leaving your QXefv submerged in water, therefore avoid doing so.
Additives
Once a month, throughout the spring and summer growth seasons, give your Qxefv a balanced, all-purpose fertilizer. As development slows in the autumn and winter, cut down on or cease feeding.
Repeting
Keep an eye out for top heavy or root bound QXefVs, which occur around every two to three years. Replant with new soil that drains nicely after going up a size. Up to the leaf's uppermost layer, bury the stem.
Trimming
To keep your QXefv looking neat, pinch off any dead or decaying leaves and stems. Although severe pruning might harm the plant, you can still prune for shape.
If given the right circumstances, your qxefv will grow and maybe even bloom! Their stunning orange blossoms are quite stunning. You may enjoy these exotic beauties for years to come with just a little work.
Setting Up and Getting Supplies for Qxefv Care
You must first prepare the area and acquire the necessary materials before beginning Qxefv care.
Luminance
Qxefv need indirect light that is bright. Position your Qxefv next to a window that faces east or west and receives plenty of natural light throughout the day. To prevent burning of the leaves, stay away from direct southern exposure. Use a grow light as a supplement if there is not enough natural light.
Temperature of Humidity
Since Qxefv like humid environments, you may want to use a humidifier to maintain moisture levels between 50 and 70 percent. To boost humidity, you may also set your Qxefv over some pebbles that have been wet with water. Another simple method is to use a spray bottle to mist your Qxefv on a regular basis.
Earth and Manure
Plant your Qxefv in rich, well-draining soil that has a pH that is somewhat acidic. It will work best with professional potting mix designed for tropical plants. Fertilize your Qxefv every several weeks while it's developing. Apply a well-rounded, all-purpose fertilizer at half the suggested dosage.
Hydrating
When the top inch of soil is dry, water your Qxefv. Root rot may result from leaving your Qxefv submerged in water, therefore avoid doing so. After watering, let any extra water out of the pot, and never keep your Qxefv submerged in a saucer of water.
Trimming
To give your Qxefv some form, prune away any withering or dead leaves. Prune with clean, sharp scissors, stopping just above a leaf node. After every cut, use alcohol to clean the blades and prevent the spread of illness.
Your Qxefv will flourish with the right amount of light, humidity, soil, hydration, and periodic trimming. You'll be able to enjoy your happy, healthy plant for many years to come if you follow these guidelines.
Crucial Advice for Fertilizing and Watering Your Qxefv
Providing food and water are two of the most crucial aspects of qxefv care. If you get them correctly, your plant will be content and healthy. Here are some essential pointers to remember:
When the top inch or so of the soil is dry, water it. If you can feel moisture under the soil with your finger, it's usually okay. This typically occurs every five to seven days throughout the spring and summer growth seasons. Since development slows down in the autumn and winter, you may reduce the frequency to every 7 to 10 days.
Make sure to completely submerge the soil while watering so that water runs out of the drainage holes at the bottom of the pot. By doing this, the root ball will be kept well moist. Root rot might result from leaving your QXefv submerged in water, therefore avoid doing so. After watering, always dump the saucer below the pot.
Fertilize your plants every few weeks as they are growing. Use a balanced, all-purpose fertilizer (10-10-10) that has equal amounts of potassium, phosphorus, and nitrogen. In order to prevent fertilizer burn, dilute to half the recommended strength. When development slows down in the autumn and winter, cut down on feeding or stop completely.
When the weather is dry, use a spray bottle to add more humidity to your QXEFUV. Qxefv plants like between 50 and 70 percent humidity. In order to improve the moisture content of the air around the plant, you may also place the pot over some wet pebbles.
Every two to three years, repottet in the spring, going up a size. Choose a pot that has holes for drainage and clean, well-draining soil. To prevent shock, go up in size just one at a time. At the same time, remove any leaves that are dead or withering.
Keep an eye out for typical pests of houseplants, such as mealybugs, spider mites, and aphids. Using a moist cloth or insecticidal soap as instructed, remove them. Maintaining a high humidity level, carefully spacing plants to allow for adequate air circulation, and regular inspections are preventative strategies.
By heeding these suggestions, you may make sure your QXEfV prospers. Pay careful attention—especially in the beginning—and you'll quickly become proficient. Happy expanding!
Typical Qxefv Health Problems and Their Remedies
Like any other plant, qxefvs may become unhealthy if they are not given the right care. The good news is that most frequent issues may be resolved with ease if detected early on. Here are some of the most common health issues with QXefv and tips for getting your plant back in peak condition.
A leaf spot
If you see that your QXefv leaves are developing dark patches, particularly those with yellow haloes, it probably has a fungal leaf spot disease. Overwatering is often the source of this as the moist environment encourages the development of fungi. In order to treat, remove the affected leaves, follow the guidelines for the application of a copper-based fungicide, and let the top few inches of soil dry out before watering again. To stop the fungus from coming back, increase airflow around the plant and water it without soaking the leaves.
Root decay
Because it is brought on by wet, poorly draining soil, root rot is one of the most hazardous situations for qxefvs. The lower leaves will start to yellow and drop, and the plant may wilt or become stunted. Gently remove the plant from its container and examine the roots to look for root rot. Rotten roots are dark, mushy, and smell bad. Healthy roots are solid and white. Take out any decaying roots, replace the container with clean, well-draining soil, and wait at least a week before watering. To prevent root rot in the future, water only after the top inch of soil has dried.
Mealychiles
These microscopic, cottony insects produce sticky leaves by secreting honeydew and feeding on sap. Mealybugs are little, round, wooly white masses that are visible on the undersides of leaves and stems. Using a cotton swab soaked in alcohol or insecticidal soap, remove them. Every few days until they disappear, treat the whole plant, paying special attention to the difficult-to-reach spots. Separate the plant from other houseplants and increase air movement.
Your qxefv may be restored to health and maintained in good condition for many years by correctly diagnosing health concerns early and taking the necessary steps. Make sure to routinely check your plant for issues so that you can address them before they worsen.
Advanced Qxefv Management: Spreading and Resolving Issues
It's time to advance your knowledge of Qxefv maintenance after you've mastered the fundamentals. You may guarantee many years of pleasure from your Qxefv plant by propagating it and troubleshooting it.
Getting Your Qxefv Known
With stem cuttings, a Qxefv may be multiplied most easily. Using sterile shears, locate a healthy stem and cut it off just below a leaf node. Take off the leaves from the cutting's lower portion. Plant in a well-draining rooting medium, such as perlite or a combination of peat moss and perlite, after dipping the cut end in rooting hormone (optional).
Put the cutting beneath a plastic bag or cloche, or wherever warm and damp. In a month or two, roots ought to emerge. You may move the cutting into a pot with soil that drains properly after it has taken root and new growth has begun to show.
Typical Qxefv Problems
Sometimes, even with the finest care, Qxefvs might have issues. Here are a few typical problems to look out for:
Leaf drop: If you notice that your Qxefv is falling healthy leaves, it probably needs more light or fertilizer, or it is either over- or under-watered. Inspect and correct the soil moisture as necessary. Either relocate to a brighter area or feed more often.
Pests: Frequently check your Qxefv for common pests like as scale, aphids, and spider mites. Webbing, honeydew, or tiny black specks on leaves might be seen. Use a moist cloth to remove bugs or apply insecticidal soap. Employ a commercial insecticide for more serious infestations.
Root rot: Overwatering may cause root rot in Qxefvs that are shedding leaves and have soft or brown stems at the base. Plant again right away in new, well-draining soil. Before repotting, remove any decaying roots. Let the soil dry completely in between applications of water.
Yellowing foliage: Yellow leaves are often a sign of cold exposure, excess water, or insufficient nutrition. Water the soil once more after letting it dry up. Fertilize, then relocate to a warmer area. Take out the yellow leaves as they won't turn green again.
Regular maintenance and inspection can help you become more adept at seeing and fixing any problems with your Qxefv. If you have any more questions about your plant, don't be afraid to seek professional assistance.
In summary
Here are the fundamentals of qxefv care to get you going. You now understand how to get the appropriate tools and materials, how to properly care for and clean your QXefv, and what to anticipate from them in terms of behavior and longevity. Qxefvs may be wonderful lifetime friends if you dedicate yourself to giving them a secure, caring environment and getting to know their requirements. A qxefv may develop strong social bonds and an intimate relationship with its owner via consistent engagement and bonding. You will have no trouble learning how to take care of your new pet and appreciating it if you adhere to the advice in this article. I wish you luck!