Diet For Teenagers – Best Diet Teenagers from 11 to 17 Years
Diet For Teenagers – Best Diet Guide Teenagers from 11 to 17 Years
In the realities of modern times, the female half of the population has a great desire to lose weight, especially during the period of waiting for the onset of the summer period, and if earlier this question began to be asked by girls at least from the age of eighteen, today the goal of losing weight has begun to "cling" and teenagers.
Teenagers are more independent and spend a lot of time with their peers, which means they consume more food and drinks based on social preferences. But the key nutritional recommendations for teens are much the same as for adults: a varied diet while limiting added sugar, saturated fat, and salt.
The basis of the diet should be vegetables and fruits, whole grains (bread, cereals, pasta), lean meat and poultry, fish and seafood, legumes, unsalted nuts and seeds, and vegetable oils.
An unhealthy desire to lose extra pounds in adolescence can be dangerous for their still not-fully formed body and hormonal system. Yes, it is almost impossible to convince a child of 11-16 years old that his body is still growing and changing, and diets can harm this process. Therefore, it is necessary not to interfere and prohibit, but simply to help the child organize proper nutrition.
Modern children actively use the Internet, therefore more on diet for teenagers, parents should find the correct information earlier and be able to present it in such a way to a child who has already formed an obsession to lose weight so that this dangerous desire disappears.
What You Need a Teenager from 11 to 17 Years old about Diet
All metabolic processes in a growing organism occur somewhat differently compared to an adult organism, therefore, if there are no medical indications for weight loss (overweight and obesity, diabetes, heart failure, etc.), you should not starve yourself with diets.
It is very important for teenagers, starting from 11 years old and up to 17 years old, to provide their bodies with all the necessary trace elements and vitamins. If you remove all the necessary components for the full development of the body, then in five to ten years you will experience problems with both weight and health. Most often, the problem with extra pounds in adolescence disappears by the time the body fully matures.
Diet for teenagers at 11, 12, 13 years old, and up to 17 years old can cause problems: with the hormonal background, with the condition of the skin, with the condition of hair, and with nails. It's crucial to realize that an adolescent diet shouldn't be mistaken for hunger; rather, it should consist of carefully chosen, nutritious foods free of fast food, sweets, and other junk food.
To get the most out of a healthy diet, it is important to combine it with adequate physical activity – running, swimming, frequent walks, rollerblading, and cycling. The main thing for a teenage diet is to regularly eat healthy and wholesome food.
WHAT FOODS ARE RECOMMENDED TO BE REMOVED FROM THE DITE FOR TEENAGERS
It should be understood that the diet for 11-15 years old will be somewhat different from the diet of a teenager 16 and 17 years old. But, the main list of forbidden foods is the same for everyone: 
Fast food of any kind; 
Chips ; 
Flour; 
Sweets;
Now in more detail why it is so important to protect the child from all these "goodies". An unhealthy diet and lack of physical activity contribute to being overweight at this stage of life and increasing the risk of chronic diseases (diabetes, cardiovascular disease) in older age.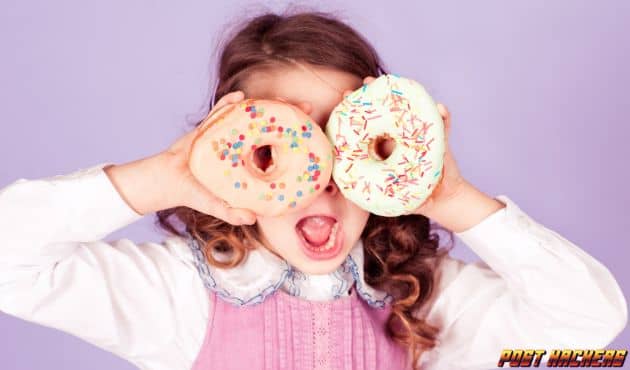 Eating habits that are formed during childhood and adolescence are likely to last a lifetime.
The first thing to exclude is french fries, cheeseburgers, hamburgers, and other fast food so beloved by all children. Since these dishes saturate the body with excess calories and "bad" cholesterol. The second exception is chipped.
They instantly saturate the body and are tasty, but at the same time cause a feeling of habit and contribute to a set of extra kilos, the product belongs to the "high-calorie" group. Buns – eating muffins also contributes to weight gain. But this does not mean that it is necessary to completely exclude bread from the diet.
Bread is not recommended to be consumed in large quantities and fresh – it is better to dry the slices. Sweets – sweets, jellies, marshmallows, waffles – this list is endless.
Yes, it is difficult for a child to give up such small joys, but no one calls for this either, you just need to limit the consumption of sweets, or rather, added sugar.
Sweet soda – you need to understand that this product not only affects the appearance of excess weight but also harms the whole body as a whole. Drinking solely clean water that is free of colors and other dangerous substances is something you should gradually get used to. Factory juices – most often a large amount of sugar is used as a preservative.
If you want to add juices to your diet, it is better to make them yourself and mix healthy, nutritious, and fresh fruits/vegetables. 
TEEN DIET RULES FOR WEIGHT LOSS
It is important to remember that only a doctor should select a diet for a teenager aged 11-15, based on a preliminary professional examination and medical indications. Excessive independence in this matter can provoke serious and irreversible consequences. 
Let's look at a few general rules that will help you get the desired shape through nutritional correction:
To lose weight, a girl/boy aged 11-17 needs to slightly reduce the diet – the calorie content must be "cut" by twenty percent. Teenage girls and boys should each take 2500 and 2700 calories, respectively, per day. 

The diet must necessarily include healthy carbohydrates (cereals, fruits, vegetables) – 50% (carbohydrates), 25% ( proteins ), and 25% ( fats ). For example, adolescents aged 11-13 need to consume approximately 2.2 g of protein per kg of body weight per day; carbohydrates: from 13 to 18 years old, approximately 4-7 g per kg of body weight; and fats up to 2 g per kg of body weight. 

Meals should be regular, preferably four times a day. It is not recommended to skip meals. 

Breakfast is the main and most important meal, carbohydrate, and protein foods should prevail in breakfast in order to energize the body. 

Lunch should also include a full range of healthy foods. The better is to include a greater range of vegetables, fruits, and other foods in each meal.

For afternoon tea and dinner, it is recommended to eat light and low-calorie foods and dishes. 

It is important to eliminate fatty and fried foods, and processed meats (bacon, sausages, and sausages) from the diet. 

It is better to stew, bake or boil everything. 

Proper nutrition must be combined with physical activity – this is not only an ideal physical preparation, it is also weight correction, excellent posture, and health. 
If you follow these simple rules, you can get rid of excess weight and maintain your health. The teenage diet is aimed at gradual and harmless weight loss. 
DIET OPTIONS FOR TEENS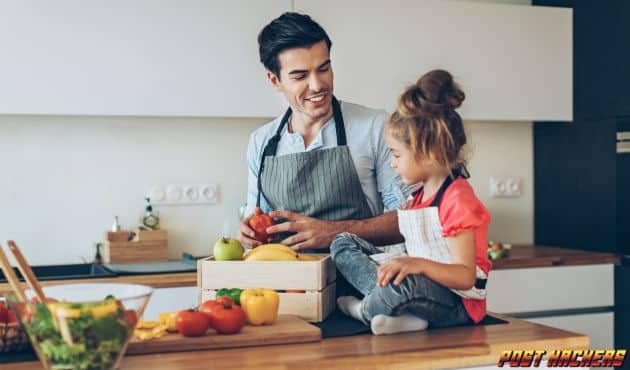 DIET FOR A TEENAGER 11-12 YEARS OLD
Breakfast – one hundred and fifty grams of fat-free cottage cheese with honey, 1 soft-boiled egg, and one glass of milk or tea. 
Lunch – light vegetable soup, one hundred and fifty grams of low-fat boiled chicken fillet. 
Snack – a glass of any vegetable juice, toast with a piece of butter and hard cheese. 
Dinner – a salad of fresh vegetables and olive oil, lean fish baked in the oven. 
Products can be selected and others, just take into account the calorie content and quantity.
DIET OPTION FOR TEENAGERS 13 AND 14 YEARS OLD
Breakfast – light buckwheat porridge on the water with tender boiled veal, a glass of milk, or tea. 
Lunch – low-fat baked salmon, carrot, and cabbage salad with olive oil, and a glass of tea 
Snack – fruit biscuit (any fruit except grapes and banana ). 
Dinner – unsweetened cottage cheese casserole and yogurt.
DIET OPTION FOR TEENAGERS 15 YEARS OLD, 16 YEARS OLD 
Breakfast – two toasts, one hundred grams of boiled lean meat, two tomatoes, and a glass of tea. 
Lunch – lean borscht, one soft-boiled egg, baked potatoes, cabbage salad with olive oil. 
Snack – yogurt or kefir with crackers. 
Dinner – boiled chicken fillet, a glass of green tea. 
DIET OPTION FOR A TEENAGER 17 YEARS OLD
Breakfast – one hundred and fifty grams of boiled chicken fillet, a glass of milk, or tea. 
Lunch – buckwheat-mushroom soup, two soft-boiled eggs, and a glass of tomato juice. 
Snack – any fruit, except banana and grapes, biscuit (150 grams). 
Dinner – fifty grams of hard cheese, yogurt, one potato baked in the oven and in a peel
GENERAL RECOMMENDATIONS
Schedule a diet for a week, the main part of the food is better to cook for a couple or in the oven. Use freshly squeezed juices – they contain less sugar, but not more than 1 glass per day, it is better to eat vegetables and fruits whole or in pieces since in this form the body will benefit more from fiber.
Limit your teenager's intake of pepper and salt (they increase appetite), sugary carbonated drinks are the best choice: water, teenagers should consume 55-75 ml per kg of body weight. Try replacing sweets with nuts and dried fruits, and forget about smoked meats.
At the age of 17, you can do a fasting day once a week on apples or on one percent kefir. And most importantly, the diet should not cause any pain or discomfort.
It is a good psychological move not to scold or demonize junk food, including fast food, that teenagers can eat outside the home, but to continue to support healthy eating at home, providing access to a variety of food, involve in decision-making about buying and preparing food, help in cooking. Good mood, self-confidence, and perfect health. Lose weight wisely and in moderation!
Read more useful Articles: How Much Protein is an Egg Best Nutrition Information
A Beginner's Guide Mastering Qxefv Care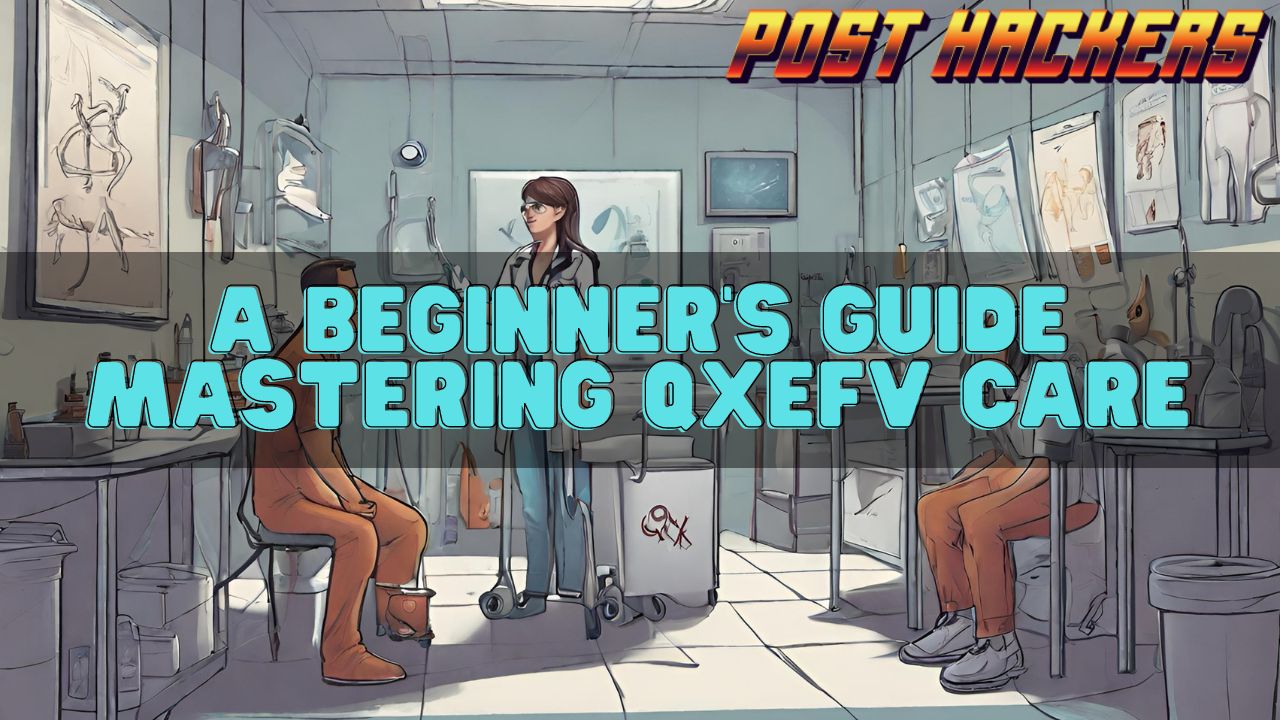 You have made the decision to take care of Qxefv. Congratulations! You're about to start a fulfilling adventure that involves taking care of one of the most fascinating species in the cosmos. But to be clear, in order to be healthy and happy, qxefvs need to devote a significant amount of time and effort each day. From setting up their habitat to comprehending their intricate diet to managing frequent health concerns, this book will provide you with the fundamentals you need to get started. You'll feel prepared to take good care of your new scaly pet by the time it's over. Be advised, however, that qxefvs are known to build close relationships with their owners, so be prepared for a family pet!
What Is Qxefv and Why Is It Important?
Native to the central African rainforests are the vibrant tropical plants known as qxefv. It's not as hard as you would think to give your house an exotic touch with qxefv care.
Humidity and Light
For Qxefv to flourish, they need high humidity and strong, indirect light. Especially in arid conditions, position your QXefv next to a window that faces either east or west and spritz it often with a spray bottle.
Halite
When the top inch of soil is dry, water your QXEFV. Fill the pot with water up until the drainage holes at the bottom are full. Root rot might result from leaving your QXefv submerged in water, therefore avoid doing so.
Additives
Once a month, throughout the spring and summer growth seasons, give your Qxefv a balanced, all-purpose fertilizer. As development slows in the autumn and winter, cut down on or cease feeding.
Repeting
Keep an eye out for top heavy or root bound QXefVs, which occur around every two to three years. Replant with new soil that drains nicely after going up a size. Up to the leaf's uppermost layer, bury the stem.
Trimming
To keep your QXefv looking neat, pinch off any dead or decaying leaves and stems. Although severe pruning might harm the plant, you can still prune for shape.
If given the right circumstances, your qxefv will grow and maybe even bloom! Their stunning orange blossoms are quite stunning. You may enjoy these exotic beauties for years to come with just a little work.
Setting Up and Getting Supplies for Qxefv Care
You must first prepare the area and acquire the necessary materials before beginning Qxefv care.
Luminance
Qxefv need indirect light that is bright. Position your Qxefv next to a window that faces east or west and receives plenty of natural light throughout the day. To prevent burning of the leaves, stay away from direct southern exposure. Use a grow light as a supplement if there is not enough natural light.
Temperature of Humidity
Since Qxefv like humid environments, you may want to use a humidifier to maintain moisture levels between 50 and 70 percent. To boost humidity, you may also set your Qxefv over some pebbles that have been wet with water. Another simple method is to use a spray bottle to mist your Qxefv on a regular basis.
Earth and Manure
Plant your Qxefv in rich, well-draining soil that has a pH that is somewhat acidic. It will work best with professional potting mix designed for tropical plants. Fertilize your Qxefv every several weeks while it's developing. Apply a well-rounded, all-purpose fertilizer at half the suggested dosage.
Hydrating
When the top inch of soil is dry, water your Qxefv. Root rot may result from leaving your Qxefv submerged in water, therefore avoid doing so. After watering, let any extra water out of the pot, and never keep your Qxefv submerged in a saucer of water.
Trimming
To give your Qxefv some form, prune away any withering or dead leaves. Prune with clean, sharp scissors, stopping just above a leaf node. After every cut, use alcohol to clean the blades and prevent the spread of illness.
Your Qxefv will flourish with the right amount of light, humidity, soil, hydration, and periodic trimming. You'll be able to enjoy your happy, healthy plant for many years to come if you follow these guidelines.
Crucial Advice for Fertilizing and Watering Your Qxefv
Providing food and water are two of the most crucial aspects of qxefv care. If you get them correctly, your plant will be content and healthy. Here are some essential pointers to remember:
When the top inch or so of the soil is dry, water it. If you can feel moisture under the soil with your finger, it's usually okay. This typically occurs every five to seven days throughout the spring and summer growth seasons. Since development slows down in the autumn and winter, you may reduce the frequency to every 7 to 10 days.
Make sure to completely submerge the soil while watering so that water runs out of the drainage holes at the bottom of the pot. By doing this, the root ball will be kept well moist. Root rot might result from leaving your QXefv submerged in water, therefore avoid doing so. After watering, always dump the saucer below the pot.
Fertilize your plants every few weeks as they are growing. Use a balanced, all-purpose fertilizer (10-10-10) that has equal amounts of potassium, phosphorus, and nitrogen. In order to prevent fertilizer burn, dilute to half the recommended strength. When development slows down in the autumn and winter, cut down on feeding or stop completely.
When the weather is dry, use a spray bottle to add more humidity to your QXEFUV. Qxefv plants like between 50 and 70 percent humidity. In order to improve the moisture content of the air around the plant, you may also place the pot over some wet pebbles.
Every two to three years, repottet in the spring, going up a size. Choose a pot that has holes for drainage and clean, well-draining soil. To prevent shock, go up in size just one at a time. At the same time, remove any leaves that are dead or withering.
Keep an eye out for typical pests of houseplants, such as mealybugs, spider mites, and aphids. Using a moist cloth or insecticidal soap as instructed, remove them. Maintaining a high humidity level, carefully spacing plants to allow for adequate air circulation, and regular inspections are preventative strategies.
By heeding these suggestions, you may make sure your QXEfV prospers. Pay careful attention—especially in the beginning—and you'll quickly become proficient. Happy expanding!
Typical Qxefv Health Problems and Their Remedies
Like any other plant, qxefvs may become unhealthy if they are not given the right care. The good news is that most frequent issues may be resolved with ease if detected early on. Here are some of the most common health issues with QXefv and tips for getting your plant back in peak condition.
A leaf spot
If you see that your QXefv leaves are developing dark patches, particularly those with yellow haloes, it probably has a fungal leaf spot disease. Overwatering is often the source of this as the moist environment encourages the development of fungi. In order to treat, remove the affected leaves, follow the guidelines for the application of a copper-based fungicide, and let the top few inches of soil dry out before watering again. To stop the fungus from coming back, increase airflow around the plant and water it without soaking the leaves.
Root decay
Because it is brought on by wet, poorly draining soil, root rot is one of the most hazardous situations for qxefvs. The lower leaves will start to yellow and drop, and the plant may wilt or become stunted. Gently remove the plant from its container and examine the roots to look for root rot. Rotten roots are dark, mushy, and smell bad. Healthy roots are solid and white. Take out any decaying roots, replace the container with clean, well-draining soil, and wait at least a week before watering. To prevent root rot in the future, water only after the top inch of soil has dried.
Mealychiles
These microscopic, cottony insects produce sticky leaves by secreting honeydew and feeding on sap. Mealybugs are little, round, wooly white masses that are visible on the undersides of leaves and stems. Using a cotton swab soaked in alcohol or insecticidal soap, remove them. Every few days until they disappear, treat the whole plant, paying special attention to the difficult-to-reach spots. Separate the plant from other houseplants and increase air movement.
Your qxefv may be restored to health and maintained in good condition for many years by correctly diagnosing health concerns early and taking the necessary steps. Make sure to routinely check your plant for issues so that you can address them before they worsen.
Advanced Qxefv Management: Spreading and Resolving Issues
It's time to advance your knowledge of Qxefv maintenance after you've mastered the fundamentals. You may guarantee many years of pleasure from your Qxefv plant by propagating it and troubleshooting it.
Getting Your Qxefv Known
With stem cuttings, a Qxefv may be multiplied most easily. Using sterile shears, locate a healthy stem and cut it off just below a leaf node. Take off the leaves from the cutting's lower portion. Plant in a well-draining rooting medium, such as perlite or a combination of peat moss and perlite, after dipping the cut end in rooting hormone (optional).
Put the cutting beneath a plastic bag or cloche, or wherever warm and damp. In a month or two, roots ought to emerge. You may move the cutting into a pot with soil that drains properly after it has taken root and new growth has begun to show.
Typical Qxefv Problems
Sometimes, even with the finest care, Qxefvs might have issues. Here are a few typical problems to look out for:
Leaf drop: If you notice that your Qxefv is falling healthy leaves, it probably needs more light or fertilizer, or it is either over- or under-watered. Inspect and correct the soil moisture as necessary. Either relocate to a brighter area or feed more often.
Pests: Frequently check your Qxefv for common pests like as scale, aphids, and spider mites. Webbing, honeydew, or tiny black specks on leaves might be seen. Use a moist cloth to remove bugs or apply insecticidal soap. Employ a commercial insecticide for more serious infestations.
Root rot: Overwatering may cause root rot in Qxefvs that are shedding leaves and have soft or brown stems at the base. Plant again right away in new, well-draining soil. Before repotting, remove any decaying roots. Let the soil dry completely in between applications of water.
Yellowing foliage: Yellow leaves are often a sign of cold exposure, excess water, or insufficient nutrition. Water the soil once more after letting it dry up. Fertilize, then relocate to a warmer area. Take out the yellow leaves as they won't turn green again.
Regular maintenance and inspection can help you become more adept at seeing and fixing any problems with your Qxefv. If you have any more questions about your plant, don't be afraid to seek professional assistance.
In summary
Here are the fundamentals of qxefv care to get you going. You now understand how to get the appropriate tools and materials, how to properly care for and clean your QXefv, and what to anticipate from them in terms of behavior and longevity. Qxefvs may be wonderful lifetime friends if you dedicate yourself to giving them a secure, caring environment and getting to know their requirements. A qxefv may develop strong social bonds and an intimate relationship with its owner via consistent engagement and bonding. You will have no trouble learning how to take care of your new pet and appreciating it if you adhere to the advice in this article. I wish you luck!