The Ultimate Guide to Swimsuits with Tummy Control
Introduction: Boosting Beach Confidence
When the sun is shining, and the waves are calling, there's nothing quite like a day at the beach or pool. However, for many of us, stepping out in swimwear can be a daunting prospect. Body confidence plays a significant role in our enjoyment of these outdoor activities. Enter swimsuits with tummy control, the secret weapon in the quest for self-assured beach days. In this comprehensive guide, we'll explore everything you need to know about these magical swimwear pieces.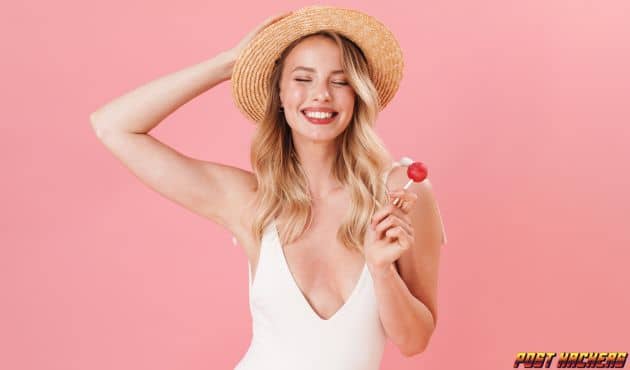 Understanding Tummy Control Swimsuits
Tummy control swimsuits are not your ordinary beach attire. These specially designed swimsuits are crafted to provide additional support and shaping around the abdominal area. They come in various styles, each with unique features to target specific areas of concern. Here's what you need to understand about them:
Benefits of Tummy Control Swimsuits
Enhanced Confidence:
Tummy control swimsuits offer a confidence boost by providing a streamlined look, helping you feel more comfortable in your own skin.
Flattering Silhouette:
They accentuate your curves while minimizing any perceived flaws, helping you look and feel your best.
Comfortable Support:
Tummy control swimsuits often feature built-in support panels, offering a secure and comfortable fit.
Choosing the Right Tummy Control Swimsuit
Selecting the perfect tummy control swimsuit is essential for a confident beach day. Here's a step-by-step guide to help you make the right choice:
Know Your Body Type:
Understand your body shape to choose a swimsuit that complements your proportions.
Consider Style Preferences:
Decide on the style that suits you best, whether it's a one-piece, tankini, or high-waisted bikini.
Reputable Brands:
Explore swimwear brands known for their tummy control options, ensuring quality and effectiveness.
Top Tummy Control Swimsuit Styles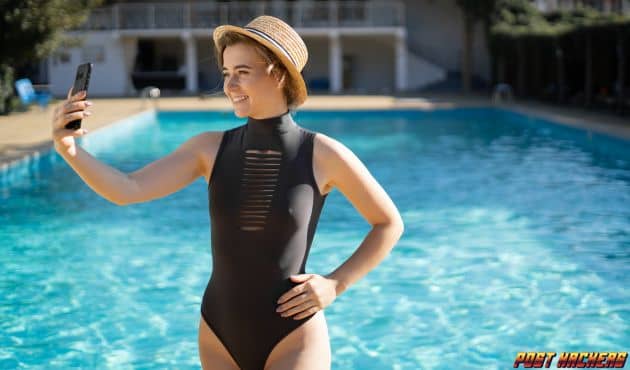 One-Piece Swimsuits:
These classics provide full coverage and support, with various designs to choose from, including plunging necklines and cutouts.
Tankinis:
Perfect for mixing and matching, tankinis offer the coverage of a one-piece with the convenience of a bikini.
High-Waisted Bikinis:
These retro-inspired two-pieces provide excellent tummy control while offering a trendy, vintage look.
Tips for Maintaining Tummy Control suits
To ensure your tummy control swimsuits remain effective and comfortable, follow these maintenance tips:
Gentle Washing:
Hand wash your swimsuits in cold water with mild detergent to preserve their elasticity.
Avoid Wrinkling:
Store your swimsuits flat to prevent wrinkles that could affect their shaping properties.
Rinse After Use:
Rinse your swimsuit in cold water after each wear to remove salt, chlorine, and sunscreen residue.
Where to Buy Tummy Control Swimsuits
Now that you're eager to try out tummy control swimsuits, here's where you can find a wide selection:
Online Retailers:
Websites like Amazon, SwimOutlet, and ASOS offer an extensive range of options and sizes.
Brick-and-Mortar Stores:
Visit department stores, swimwear boutiques, or lingerie shops for in-person shopping and fitting.
Specialty Swimwear Brands:
Explore brands like Miraclesuit, Spanx, and Speedo, known for their tummy control technology.
Final Thoughts on Swimsuits with Tummy Control
In a world where self-confidence is key to enjoying life to the fullest, tummy control suits are a game-changer. Embrace your body, regardless of its shape, and remember that everyone deserves to feel confident at the beach or by the pool. With the right swimsuit, you can flaunt your confidence and enjoy sunny days to the max. So, don your favorite tummy control swimsuit and make a splash – your best beach days are just around the corner.
Bold, colorful, and best forgotten: 1980s fashion
The 1980s fashion are notorious for their garish and irritating fashion. The vivid colors and daring designs of the 1980s fashion are better left in the past, from leg warmers and shoulder pads to perms and neon hues. However, you probably thought these extravagant styles were the pinnacle of style and glitz at the time. You might wince at what appeared so fashionable back then when you look at pictures of your Members Only jacket, acid wash jeans, and teased bangs now.
The flamboyant extravagance and gaudy fashion choices of the 1980s fashion maximalism have not held up well over time. But for a fleeting, dazzling instant, a generation was transformed by the fashion zeitgeist of the 1980s. Whether you love it or not, the fashion of the 1980s fashion left a lasting impression.
Bold Shoulder Pads' Ascent
The 1980s fashion witnessed the emergence of strong shoulder pads that gave the silhouette more strength and stature. Huge shoulder pads were sewn into blouses, skirts, and coats to create a triangular silhouette that turned heads.
The Armature
The "power suit" made its appearance, consisting of a form-fitting jacket with sturdy shoulder pads paired with a matching skirt or pair of slacks. In the job, this manner exuded confidence and authority. These outfits were worn by career women who wanted to break through glass barriers and go up the corporate ladder.
Inspired by Dynasties
Fashionistas were influenced by Dynasty, a prominent soap series known for its extravagant glamour. With their lavish dresses, gaudy jewelry, and shoulder-padded power suits, Joan Collins and Linda Evans embodied the decade's fashion. Watchers tried to imitate the Carrington women's tight outfits, fur coats, and eye-catching jewelry.
An Icon of Achievement
Men and women started wearing padded coats because they were perceived as a status and achievement signal. Claude Montana and Thierry Mugler are two designers whose companies were founded on the big shoulder style. The more dominant the silhouette, the broader the shoulder pads.
Shoulder pads began to lose traction and size during the late 1980s fashion. Bold shoulder pads were best left behind in the 1980s, even if they helped define the era's aesthetic. But their message is still relevant in today's world of power dressing.
Leotards and Legwarmers for Aerobic Exercise
While there were some really strange fashion fads in the 1980s fashion, none were quite as iconic as the aerobics craze, which gave rise to leotards and legwarmers. ****
At this time, if you took an aerobics class, you probably wore a sweatband, legwarmers, and a fitting leotard. During rigorous training, leotards—skin-tight one-piece suits—enabled for increased range of motion and flexibility. Knitted tubes that stretched from ankle to thigh, legwarmers served as both a fashion accessory and a means of keeping muscles warm.
Other distinguishing features of 80s aerobics clothing included:
Electrifying blue, hot pink, and highlighter yellow are examples of neon hues. The more vivid and striking, the better.
stripes, particularly on sweatbands and legwarmers.
Leggings that looped under the foot arch were known as stirrup pants.
Under shorts, use patterned tights. Dots and geometric designs were fashionable.
Even though 1980s fashion aerobics clothing may look excessive in the modern day, it captured the upbeat and positive vibe of the fitness fad of the time. The apparel was made with enjoyment and self-expression in mind in addition to functionality. Despite its brief existence, the trend captures a significant period in fashion history that honored health, empowerment, and unabashed flashiness.
The leotards and legwarmers of the 1980s fashion aerobics period bring back memories of an age of innovation and whimsical flare. The daring designs of this era continue to influence retro-futuristic looks on the catwalks today, demonstrating the cyclical nature of genuine fashion.
Larger Accessories and Hair
The 1980s fashion were a decade known for its daring fashion choices, and hair and accessories were no exception. Eighties fashion was big, colorful, and exaggerated; it pushed limits that look flashy and overbearing now. In addition to supporting individualism, enjoyment, and self-expression, the 1980s fashion also rejected minimalism and embraced maximalism.
Huge Mane
An elaborate haircut was a must for every 80s ensemble. Big hair was the norm for women, requiring a ton of mousse and hairspray to attain the desired height and volume, as well as sky-high bangs and teased roots. The mullet, the perm, and the bouffant were popular looks.Men's haircuts, such as the hi-top fade and shag, were just as striking.
Larger Attachments
If the attention-grabbing hair wasn't enough, the deal would be sealed with extravagant accessories. The 80s saw a lot of shoulder pads, bright hues, leather, lace, and sequins. The jewelry, which included nameplate necklaces, diamond rings, and door knocker earrings, was vivid and striking. Popular arm and leg accessories included gloves, legwarmers, sweatbands, and sunglasses.
Accessorizing an 1980s fashion ensemble with inventiveness involved the employment of belts, scarves, suspenders, and pins. And when it came to accessories, Madonna was unmatched. She was known for her fingerless lace gloves, crucifix jewelry, and fishnet stockings and bracelets.
Even while we may grimace at the blatant excess of 80s fashion now, it captured the carefree, irreverent spirit of the day. People were encouraged to express themselves via their style and take chances with their appearance by the 80s fashion scene. The outlandish and daring 80s fashion is better left in the past, but it had a lasting influence on pop culture and helped create the foundation for today's more daring street style.
Vibrant hues and geometric designs 1980s fashion
Bold fashion choices were popular throughout the 1980s, particularly in terms of color and print. The 1980s fashion style was characterized by geometric designs and neon colors.****
The decade was dominated by vivid hues like neon orange, electric blue, and hot pink. These strikingly colorful hues were utilized for cosmetics and hairstyles as well as apparel and accessories. Making a big impression and sticking out from the crowd were the main goals of neon hues.
Additionally in style were geometric prints, which included zigzags, triangles, and diamond forms repeated on coats, skirts, slacks, and shirts. These prints had a disorienting, even mesmerizing appearance. The pattern was seen more stylish the louder and more clashing the colors were.
Neon hues and geometric designs made for some of the most iconic and embarrassing 1980s fashion pairings. Someone want to get me an electric blue shirt with a pink and green zigzag print? Although these appearances were striking, they did not remain popular over time.
Fortunately, the neon and geometric mania soon faded, just like many fashion trends do. As plaid, grunge, and minimalism gained popularity in the late 80s and early 90s, the vivid hues and complex patterns of the previous decade began to fade. Even if people aren't really interested in bringing back the trends themselves, 1980s fashion is still a well recognized emblem of the time. The 1980s were a decade marked by innovation, expression, and pushing the boundaries; geometric patterns and neon hues were striking representations of the era's vibe.
Jeans with high waists and fanny packs 1980s fashion
Many people today look back on the daring fashion choices of the 1980s fashion with a mixture of nostalgia and regret. The most enduring and repulsive fashion fads of the day were high-waisted jeans and fanny packs.
Cradle Packs
In the 1980s fashion, belt bags, also referred to as fanny packs, gained popularity as a hands-free method of carrying necessities. People could keep their possessions close at hand without having to carry a whole bag or pocketbook thanks to these little pouches with shoulder straps. Fanny packs were hardly the most fashionable or attractive item, though. They made the stomach appear larger, and many people thought they were out of style. While fanny packs are becoming more and more popular for travel and music festivals, most people still consider them to be an 80s fashion throwback.
Tall-Wisted Trousers 1980s fashion
"Mom" or high-waisted jeans are another iconic 1980s fashion fail. The light-washed, loose-fitting jeans had a waistband that fell at or above the belly button. Despite their convenience, they were deemed unattractive since they did not draw attention to the physique. The 90s return and interest in retro fashions have led to a recent resurgence of high-waisted jeans. Nonetheless, the more contemporary styles are more tailored and fashionable, without the baggy, ill-fitting silhouette of their 1980s forebears.
People in the 1980s fashion adopted new trends and pushed the boundaries of fashion without giving their appearance much thought. High-waisted jeans and fanny packs were cozy and functional, but they didn't accomplish a chic or fashionable look. These styles are seen as classic representations of the decade's extravagance and avant-garde style in retrospect. Fanny packs and the first high-waisted jeans are still exclusive to the 1980s, despite the resurgence of some components in contemporary trends.
Conclusion
Looking back on the 1980s fashion trends, you find that many of the looks were really strange and overdone, even if there were some fun and memorable elements as well. The neon spandex, shoulder pads, large hair, and vivid colors have not held up well over time. Although fashion is always changing, the 1980s saw a number of fashion faux pas due to taking risks that did not work out. The daring and sometimes gaudy fashions of the 1980s are better left in the past, despite the nostalgia they may evoke for some. We learned from the 1980s fashion that when it comes to haircuts and clothes, more is not necessarily better. Let's cherish the most fashionable aspects of the 1980s fashion while allowing the trend to go in fresher, more fashionable ways.
If you are interested in more Fashion articles visit our Fashion category
More useful resources: Ventsmagazine